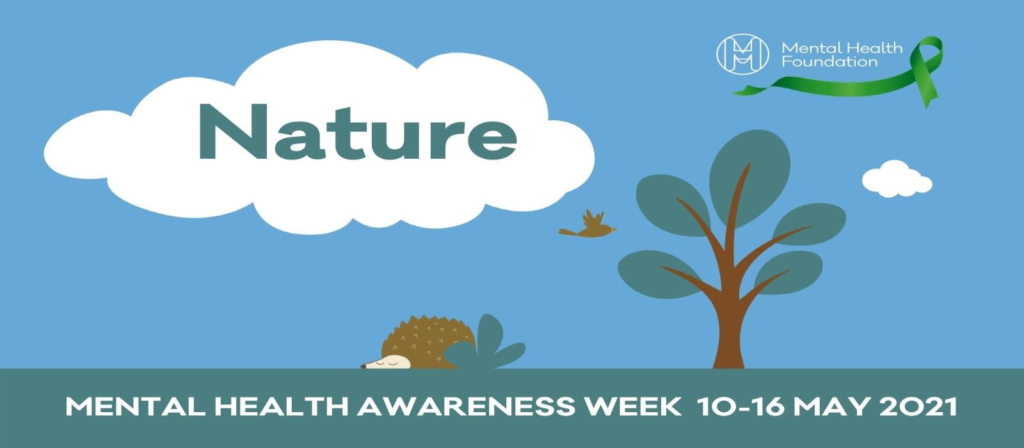 News
Mental Health Awareness Week 2021 – Exploring Nature
10th – 16th May 2021 is Mental Health Awareness Week. Nature and exercise is pivotal for people's mental health and wellbeing. The evidence is clear that access to nature is crucial for our mental health and millions of people re-discovered that during lockdowns this year. However, this was not the same for all of us. This year The Mental Health Foundation want to explore what the barriers are and ensure everyone is able to share in the natural world and experience the mental health benefits.
The week will be an opportunity to open our eyes to the power of nature.
The Mental Health Foundation have set the theme, organised and hosted Mental Health Awareness Week for the last 21 years, during which time the event has grown to become one of the biggest awareness weeks across the UK and globally.
The Week is an opportunity for people to talk about all aspects of mental health, with a focus on providing help and advice.
During Mental Health Awareness Week, we are asking you to do three things: 
Experience nature: take time to recognise and grow your connection with nature during the week. Take a moment to notice and celebrate nature in your daily life. You might be surprised by what you notice!
Share nature: Take a photo, video or sound recording and share the connections you've made during the week, to inspire others. Join the discussion on how you're connecting with nature by using the hashtags #ConnectWithNature #MentalHealthAwarenessWeek
Talk about nature: use our tips, school packs, research and policy guides to discuss in your family, school, workplace and community how you can help encourage people to find new ways to connect with nature in your local environment.