Hate Crime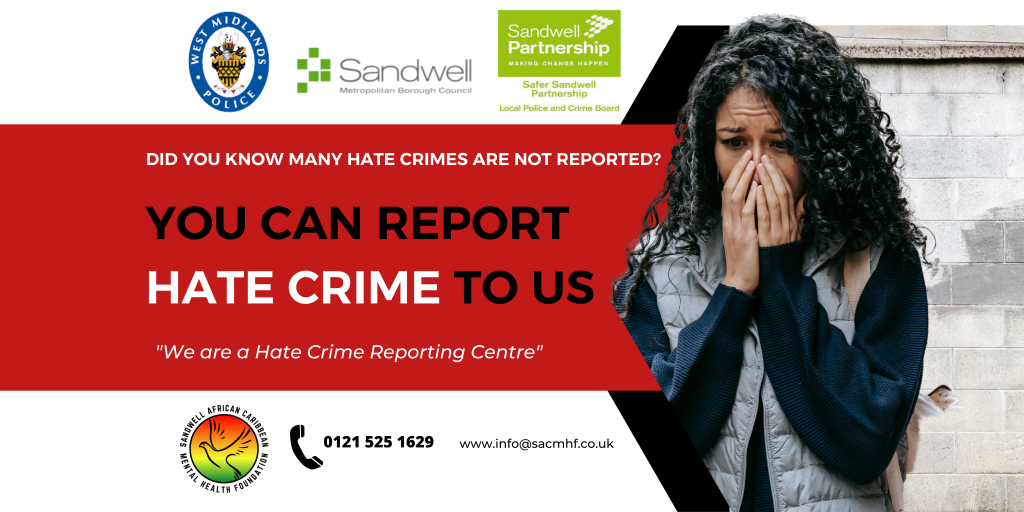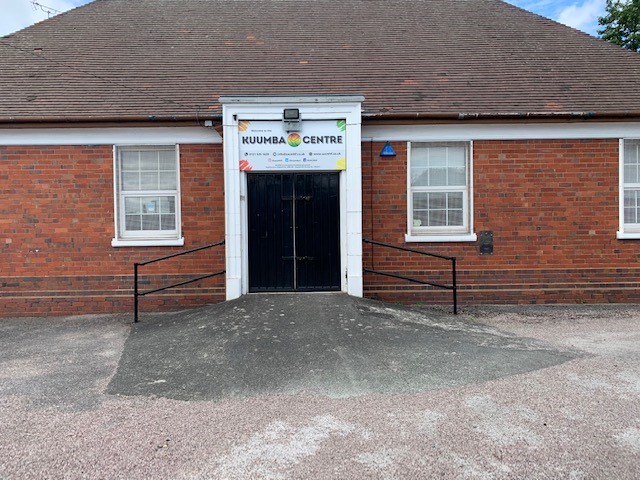 We are a certified Hate Crime Reporting Centre. You can come to us if you are a victim of or have witnessed a hate crime. We can help you get the support that you may need after experiencing or witnessing hate crime.
What is a Hate Crime?
Hate crime is a crime directed at one of the following:
Race
Religion
Sexual Orientation
Gender Identity
Disability
It can be, but not limited to, verbal abuse, physical abuse, psychological abuse, cyber bullying. The police now record incidents as well as recordable crimes and witness statements.
How To Report Hate Crime
You can report a hate crime to us by, via email using the contact box below, You can also call us on 0121 525 1629 or by coming in to the Kuumba Centre.
When we have received a report of a hate crime we send the information to True Vision who can then prepare the correct support packages and inform the police.
You can report directly to True Vision here.
How Victims Are Supported
Victims and witnesses are supported via a charitable organisation called Victim Support. Victim Support is the leading victims' charity in England and Wales. Their purpose is to help and empower people affected by crime and traumatic incidents. They are independent from the police and local authorities but work closely with them to ensure the correct action is being taken for the victim.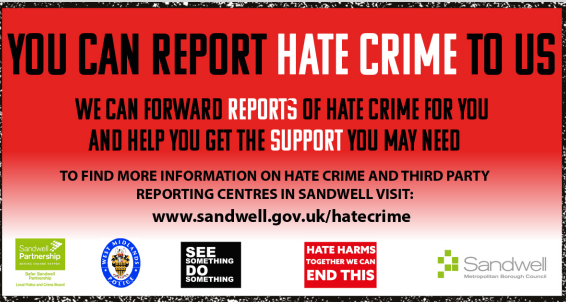 Their core service enacts an Independent Victim Advocate which enables victims of all ages to recover fully and move beyond the impact of the crime. As well as this, they also have Hate Crime Case Workers who support those affected in the Wolverhampton, Birmingham and Solihull area.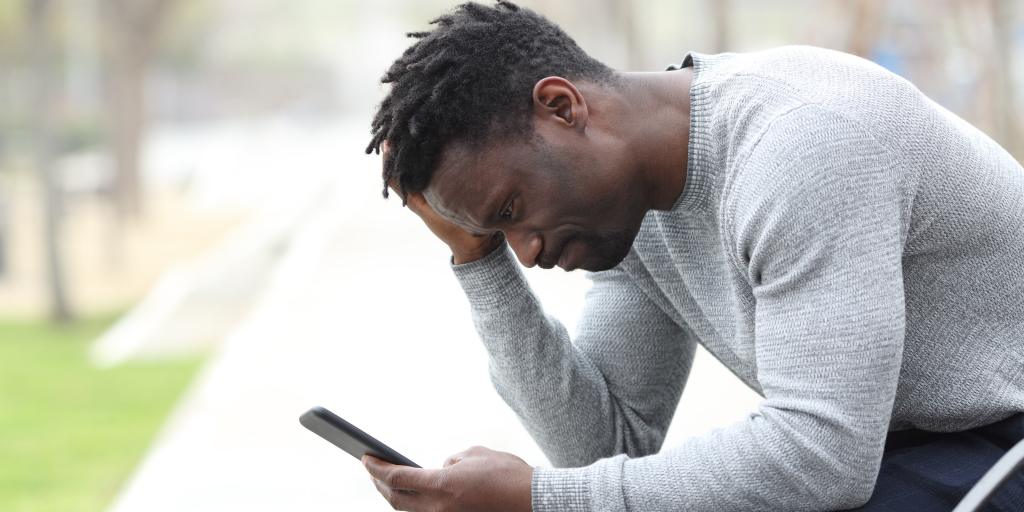 Remedi's Hate Crime Victim Service
Remedi's Hate Crime Victim Service also provides emotional and practical support, advocacy and assistance with victim personal statements in addition to other support for anyone affected by Hate Crime in Sandwell. There contact details can be found below and their website can be found under 'Useful Links.'
Telephone: 0800 488 0894 (Mon – Fri, 9am- 5pm)
Useful Links