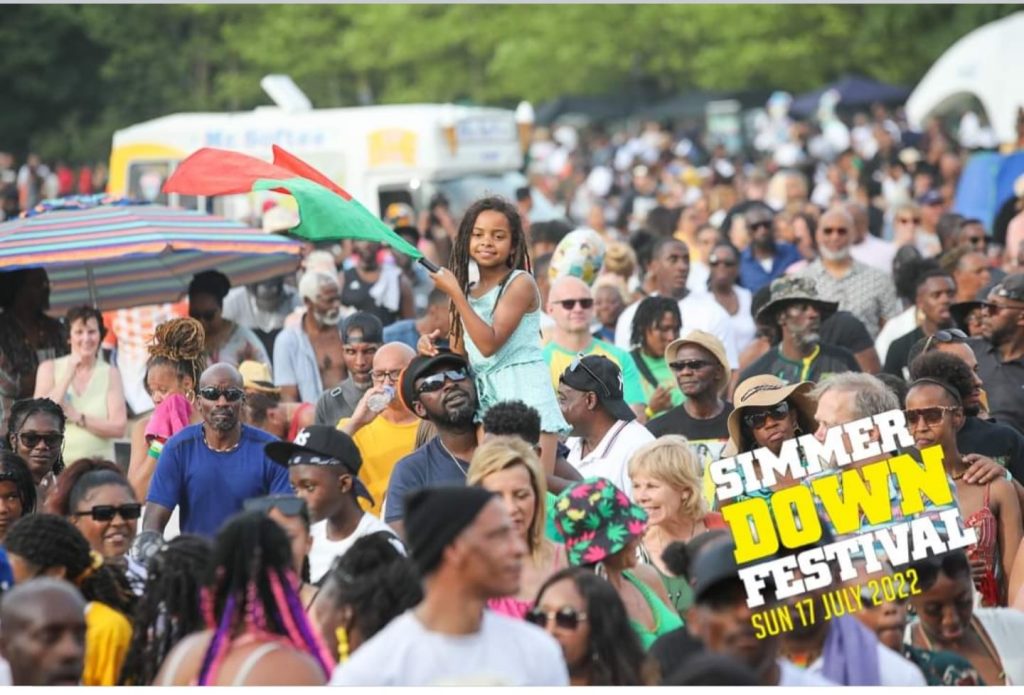 News
SACMHF Attend Simmer Down Festival
*Photography above is courtesy of Simmer Down Festival Facebook page.
Every year the team at Kuumba Centre attends Simmer Down Festival at Handsworth Park and this year it was on Sunday 17th July 2022. A great day was had by all with temperatures reaching 30 plus degrees! An information stall was on hand showcasing all the services that Sandwell African Caribbean Mental Health Foundation have to offer.
Rebecca Gardner, SACMHF Youth Service Coordinator said: "It was particularly important to attend Simmer Down Festival this year, as it was the first big event in Handsworth Park since the pandemic. "It was nice to see everyone out and about enjoying themselves.
It is important for people know that there is help and support out there, and also serves as a reminder that our mental health is important."
There were a number of tasty Caribbean food stalls on the day and performances throughout, including: Third World, Odyssey, Havana meets Kingston and Dub Qalandar! Kuumba Centre is looking forward to attending Simmer Down again in 2023.